Meet our team
Our team members strive to treat pet owners as family! You will experience quality and compassionate care from check in to check out. Meet our team member here!
Emergency service
If you experience and emergency with your pet during regular business hours, please call us at (603) 524-8900. After business hours please get in touch with one of the following emergency services listed on this page.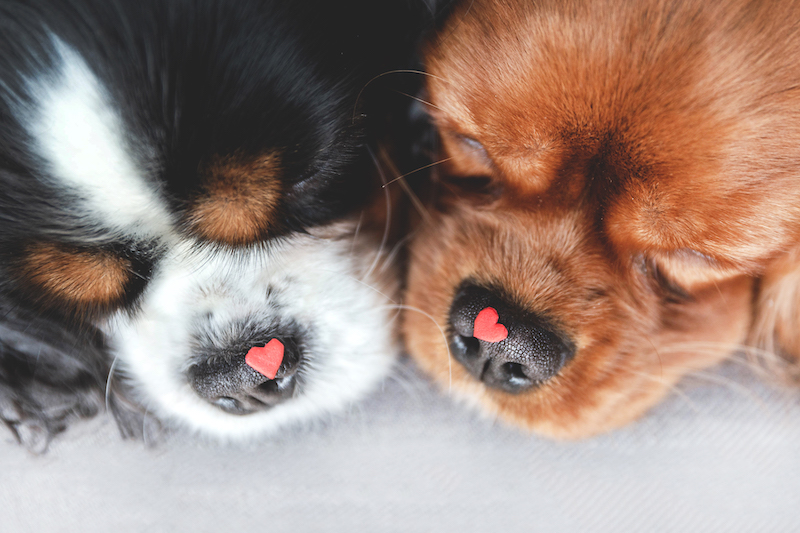 Here at MacDonald Veterinary Services, we work together to ensure both you and your pets have a pleasant and welcoming experience. We genuinely care about your pet's wellbeing, and we strive to give you a clear understanding of your animal's health care needs at every appointment. Besides happy owners, and healthy pets, our goal is to provide and establish a long lasting doctor-patient-client relationship.
Coming in feels like visiting
family.
May is Allergy and Asthma Awareness Month!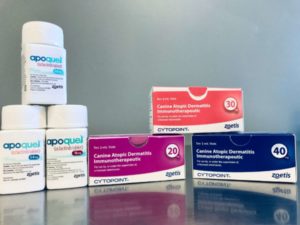 Allergies are the overreactivity of the immune system to certain allergens such as plant proteins, insects, animals, and food.  Your pet may display signs of itchy skin, watery eyes, nasal discharge, and sneezing.  Although eliminating the allergen is usually curative, we do have options to manage those bothersome symptoms for our pets.   Apoquel and Cytopoint are therapies available help to block specific chemical signals associated with itching.  Hydrolyzed protein diets are available for food allergy pets.  These diets break down the protein source to a level where the immune system doesn't react to them and causes an allergy.
Asthma is an inflammatory response to inhalation of irritants.  This lower airway disease is more common in cats than dogs and affects about 1-5% of cats.  This disease is managed with bronchodilators or corticosteroids; but is rarely cured.
Allergies and asthma may mimic other disorders, so it is important to have your pet seen in order to determine the appropriate treatment protocol.
If you suspect your pet may have allergies or asthma, book an appointment today!
Due to the personalized care we strive to provide each of our patients, at this time, we are unable to accept new clients. If you are a current client with a new pet, please call or schedule an appointment here.
Pet wellness
Vaccines, preventative medications, and yearly examinations help to keep your pet healthy and happy. Learn more about pet wellness services.
Read more →
Pet surgery
Whether it's a routine spay or neuter, or something more complex, we take great care to ensure that every surgery is performed correctly and safely.
Read more →
Pet dental
Just like humans, our pets need regular dental care to prevent tooth decay, gum disease, and other problems which can lead to illness in your pet.
Read more →
Ready to schedule your pet's appointment?
Scheduling an appointment with MacDonald Veterinary Services is easy. You can call us or use the online booking form below. We'll ask you a few questions to help us better understand your pet's needs and then we'll find a time that works for both you and your pet.
What Our Clients Are Saying
After 15 years we decided to change vets and we're glad we did. Staff was friendly and attentive. Dr. MacDonald was thorough and took the time to answer all of our questions. The staff even followed up the next day to see how our new puppy was doing. Glad we made the change.
AG
Nancy
Dr. MacDonald always takes the time to answer all your questions. Down-to-earth veterinarian. The staff is very pleasant and helpful.
Terry